Did you know that people started using business cards as far back as the 17th century?
Fast forward to today and it may seem like DIY business cards aren't relevant anymore. While the digital age has undeniable benefits, there are plenty of reasons you should still invest in business cards for your brand.
Are you on the fence about it? Keep reading to learn all about 3 reasons you still need professionally printed business cards in 2022.
It's a Physical Reminder
The importance of having business cards can be reinforced when you think about leaving a lasting impression. These days, it's easy to look somebody up on social media and get all their info, but there's no uniqueness to connecting in that way.
As you network, giving out your business card can allow for a physical reminder of your interaction and any professional possibilities you talked about for the future. It's much easier to forget an interaction or an entire person if you just add each other on social media, which is often a collection of hundreds if not thousands of other connections.
Rather, a physical business card is something a contact can keep in their wallet to find later. They may keep it on their desk or in plain sight somewhere else. The key factor is that it's hard to ignore a business card for long, especially when they're designed in a unique and attractive way.
There are artistic strategies you can use to ensure that people keep your cards instead of throwing them out or losing them out of carelessness. Aside from including original artwork on the back of your business card, you could also turn it into a tool. For example, it's possible to print a calendar or useful formulas on your business card so that people can get more use out of it and hang on to it for a long time to come.
What really matters is that the card serves as a reminder that you're available to help a potential customer. This is why it's so important to make business cards.
The good news is that many business card printers can help make the process easy with state-of-the-art software and equipment. Plus, you can place your order in person or use the convenience of online ordering.
It Makes You Look Professional
As you figure out where to have business cards professionally printed, don't forget that these types of cards can give your business an air of professionalism. Few things are as official-looking as a well-made business card.
Using a pen and piece of paper to write down your number doesn't do well for your image. Even typing your number into someone else's smartphone can give the impression of being unprepared. There's something to be said for reaching into your wallet or jacket pocket and pulling out a sleek card that tells the other person everything they need to know.
This gives you the perfect opportunity to showcase your brand. After all, you invested time and energy into a logo, typography, and color scheme for your business. And these efforts will show your prospects that you really mean business.
What to Put on a Business Card
Are you wondering what else you should include on your business card so that it's as effective as possible?
The logo alone can end up being something that everyone can recognize your business by without a second thought. Think about how iconic the Nike checkmark or the McDonald's golden arches are. Before that happens, you need to get it out there as much as possible.
Aside from the memorability of your company's logo, a new professional connection will also be able to see your name, position, and your primary services in a font that's both readable and elegant. The other basic information you should have includes your phone number, email, social media handles, and perhaps your service area.
Of course, the exact details will depend on your business's aesthetic, but that's the beauty of designing a custom business card. Your card will be the only one of its kind. With this in mind, you should put some effort into standing out from the crowd, but you should also avoid going overboard with your design.
Aside from the standard name/address/phone number info, you can also include a high-resolution headshot. Having your smiling face on a business card can add a personal touch like nothing else.
And don't forget to include a link to your professional website. If your business doesn't have a website, then you should look into getting one because they are great for promoting most businesses.
You can also include a brief title that sums up the purpose or overall mission of your business.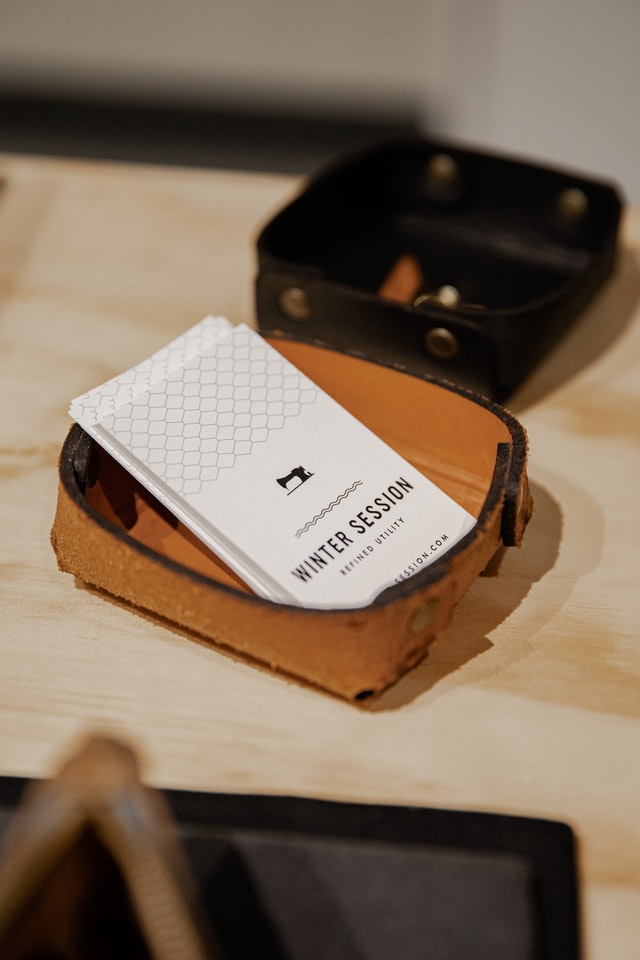 It'll Keep You Prepared
It's important to go to networking events to forge professional connections that can last for years to come. However, not all business opportunities come from where you most expect them. For instance, it's very possible to meet an important connection in an airport lobby.
No matter where you are, you'll be prepared if you hire a print shop to provide you with a professional stack of business cards. Of course, you can't carry around the 100 or so business cards you should order, but it's a good idea to carry about 5 or 10 cards within your wallet or purse at any given time.
Even if you're not 100% sold on the potential of a surprise meeting with someone at the gas station, for example, giving them your card is an easy but important gesture. If anything does come from that chance encounter, you'll owe a lot to your business card.
Are You Ready to Get Professionally Printed Business Cards?
Now that you've learned all about 3 reasons you still need professionally printed business cards in 2022, you can make sure your business is represented in the best way possible. After all, you don't want to search around for pen and paper when someone asks how they can start doing business with you.
Not only can we help you get professional business cards, but we can also take care of all your printing and shipping needs. From business cards and paper lamination to postal supplies to international shipping, we're dedicated to helping your business run like a well-oiled machine.
Be sure to contact us at either of our locations in Roseburg and Green, OR if you have any questions.